Every Demolition Project Needs a Quality Control Plan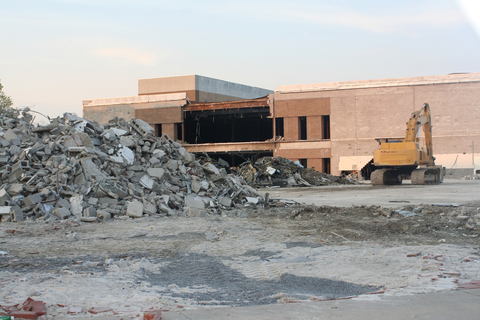 No two demolition projects, whether total demolition or selective demolition, are alike. All demolition projects should incorporate a demolition quality control plan, which is a set of guidelines that should be followed from beginning to end of a project to ensure worker safety and, in the end, customer satisfaction. Here are some items that are always part of an R. Baker & Son quality control plan:
1. Safety is always the highest priority. Demolition is a specialty with many risks, so it is imperative that workers are continuously trained in safety and employers go above and beyond to ensure that everyone goes home to their family safely.
2. A dust, noise, and vibration schedule is necessary to prevent disruption to occupants of adjacent spaces and buildings such as hospitals and healthcare facilities, laboratories, offices, etc.
3. Selective demolition usually requires the preservation of certain items such as process equipment, electrical gear, furniture, lab benches, etc. This can entail encasing these items with plywood or other materials, or removing them to another area completely.
4. All demolition projects should be mobilized in an organized fashion. This means stationing demolition equipment, dumpster, gang boxes, and tools where they will not be in the way of the building's operations or other contractors on the project. This requires close coordination with the client.
5. Ensure that site personnel does not enter or walk through a demolition area by posting signs, blocking and/or taping off access, and providing maps for alternate routes.
6. Dust and odors must be controlled through methods appropriate for the project. This can include wetting of surfaces, wet misting, dust barriers, exhaust systems, sweeping compounds, etc.
7. Utilities and other building processes that cannot be interrupted such as electrical, fiber optic, water, etc. should be identified, marked, and protected. Rerouting may be required
8. Work with the owner and other trades to systematically shut off power and other utilities in and around the demolition area.
9. The demolition site must be made safe at the end of each day. Debris should be placed in dumpsters or appropriately staged for later removal. Tools and equipment should be organized, put away, and locked up for the next day's operations.
10. At the end of the demolition project, there should be a walk down with the client and/or construction manager to verify that all tasks have been completed to satisfaction and the site is left clean for the next phase of construction to begin.
About R. Baker & Son All Industrial Services
R. Baker & Son All Industrial Services, a Minority and Women-Owned Business Enterprise (M/WBE), in business since 1935, is a premier specialized contractor operating in the United States, Canada, and Puerto Rico, with over one hundred employees and an exemplary safety record (we have been directly involved in four sites that received VPP OSHA Safety Awards). R. Baker & Son is financially strong, with bonding capabilities of over $10 million. Capabilities include industrial and commercial demolition, rigging, machinery- and plant-moving, dismantling, decommissioning, plant and equipment relocation, interior demolition, selective demolition, warehousing, wrecking and razing, millwright, plant reconfigurations, heavy rigging, salvage, environmental services, remediation, decontamination, abatement, and investment and asset recovery.
R. Baker & Son - All Industrial Services
190 Boundary Road
Marlboro, NJ 07746
732-222-3553
Full News Archive
2023
2022
2021
2020
2019
2018
2017
2016
2015
2014
2013
2012
2011
2010
2009
2008