Auger and Centrifuge Rigging Project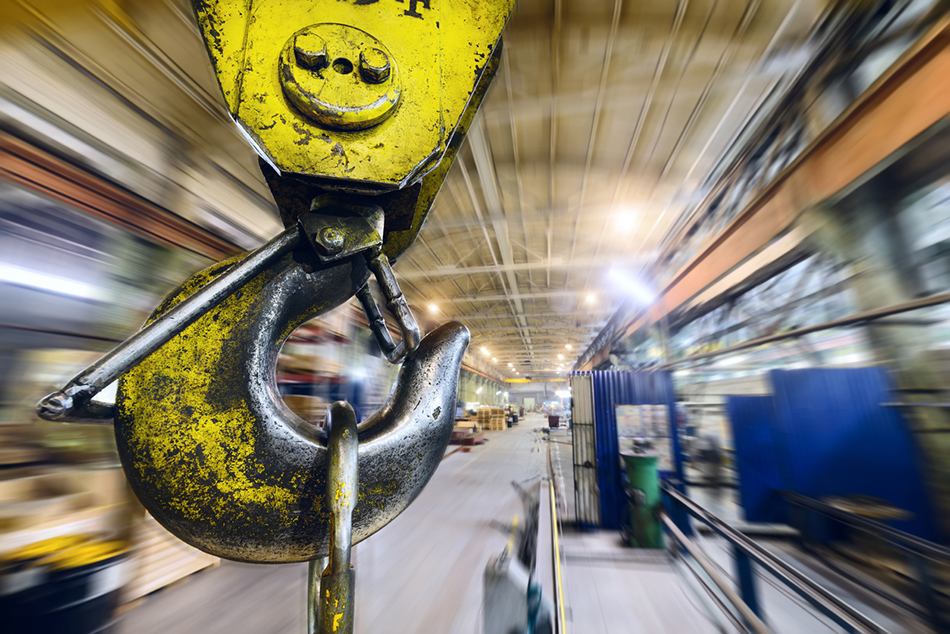 An existing customer called R. Baker & Son needing assistance with rigging equipment during their facility's annual cleaning and maintenance project. The manufacturing plant was set up for parallel trains of production, which necessitated working on one system at a time in order to maintain their production schedule. R. Baker's job would be to plan and execute the removal of 16-foot augers during a two-week period so they could be thoroughly checked, cleaned, repaired as needed, then reinstalled. Also, the covers for three large centrifuges needed to be removed to allow cleaning and inspection, followed by their reinstallation.
Because it was an active production facility, R. Baker & Son coordinated with the facilities manager and the outside cleaning contractor. There were very tight windows during which the rigging, cleaning, and repair had to be performed, and some premium time would be required to get the machine assembled and back into production for the third shift, so it was critical to stay on schedule.
Few rigging points were available in the facility to perform the work, so R. Baker & Son had to get creative. I-beam clamps, beam trolleys, and chain hoists were utilized to raise and lower the augers, and a temporary I-beam was mechanically secured above the centrifuges to lift and lower the covers as needed. The owner was pleased with the temporary I-beam used to rig the covers, so, after consulting with a structural engineer, they had R. Baker & Son permanently weld it into place. We also installed several additional I-beam rigging points throughout the facility to use as permanent rigging points for future maintenance and other projects.
About R. Baker & Son All Industrial Services
R. Baker & Son All Industrial Services, a Minority and Women-Owned Business Enterprise (M/WBE), in business since 1935, is a premier specialized contractor operating in the United States, Canada, and Puerto Rico, with over one hundred employees and an exemplary safety record (we have been directly involved in four sites that received VPP OSHA Safety Awards). R. Baker & Son is financially strong, with bonding capabilities of over $10 million. Capabilities include industrial and commercial demolition, rigging, machinery- and plant-moving, dismantling, decommissioning, plant and equipment relocation, interior demolition, selective demolition, warehousing, wrecking and razing, millwright, plant reconfigurations, heavy rigging, salvage, environmental services, remediation, decontamination, abatement, and investment and asset recovery.
R. Baker & Son - All Industrial Services
190 Boundary Road
Marlboro, NJ 07746
732-222-3553
Full News Archive
2023
2022
2021
2020
2019
2018
2017
2016
2015
2014
2013
2012
2011
2010
2009
2008