Substantial Cost Savings in Space Repurposing Project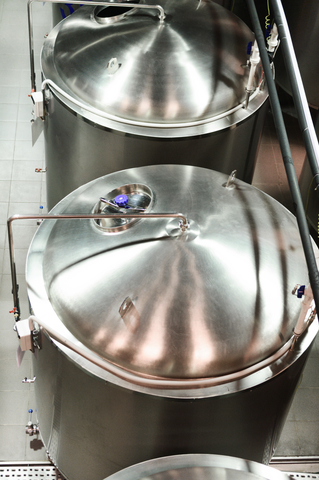 R. Baker & Son was contracted by a long time customer with an order to perform demolition, dismantling and equipment relocation work at an old production facility that was to be repurposed. Production rooms and corridors occupied the ground floor of the two-story building and a mechanical and electrical penthouse were on the second floor.
With safety as our first priority, Phase One of the project required the dismantling and removal of all air handlers, exhaust fans, heat exchangers, pumps, piping and motor control centers. Next, Baker removed concrete housekeeping pads and miscellaneous steel throughout the building. All MEP equipment was removed using two heavy duty Lull 1044Cs and a JLG 5394RT and moved to rigging and staging areas for further dismantling, separation of materials, and recycling. The facility's maintenance department worked closely with the Baker team to identify and salvage existing pumps and parts for reuse in other buildings or for attic stock.
Phase Two of the project required an 80-ton crane to safely remove roof exhaust fans, condensers, package AHUs, piping and ductwork. The third phase entailed the removal of several large pieces of process equipment and other machinery that was separated and match marked for use at another facility, including two lyophilizers, a large fluid bed and granulator, several isolators and glove boxes, as well as large in-floor scales and several 5,000 gallon process tanks. Walls and ceilings were successfully removed while identifying and preserving recently-installed fiber optic inner ducts during demolition and dismantling. Floor demolition was more challenging and time consuming, requiring removal of thick, sloped epoxy floors with pneumatic hammers and scrapers. Facility restrooms, still in good shape, were left intact as a value engineering cost-savings item.
Exterior blockwork was thoroughly cleaned, pointed and power washed using several articulating booms. As a cost saving measure, windows were cleaned and re-caulked for reuse. Where required, floors on both levels were flash-patched. R. Baker & Son had zero safety incidents on the project while adhering to an aggressive schedule and providing $260,000 in cost savings.
About R. Baker & Son All Industrial Services

R. Baker & Son All Industrial Services, a Service-Disabled Veteran-Owned Business (SDVOB) in business since 1935, is a premier specialized contractor operating in the United States, Canada and Puerto Rico, with over one hundred employees and an exemplary safety record (we have been directly involved in four sites that received VPP OSHA Safety Awards). R. Baker & Son is financially strong, with bonding capabilities over $10 million. Capabilities include industrial and commercial demolition, rigging, machinery- and plant-moving, dismantling, decommissioning, plant and equipment relocation, interior demolition, selective demolition, warehousing, wrecking and razing, millwright, plant reconfigurations, heavy rigging, salvage, environmental services, remediation, decontamination, abatement, and investment and asset recovery.
R. Baker & Son - All Industrial Services
190 Boundary Road
Marlboro, NJ 07746
732-222-3553
http://rbaker.com/demolition-contractors-new-jersey.php
Full News Archive
2023
2022
2021
2020
2019
2018
2017
2016
2015
2014
2013
2012
2011
2010
2009
2008