How It Works: BIM in Rigging & Demolition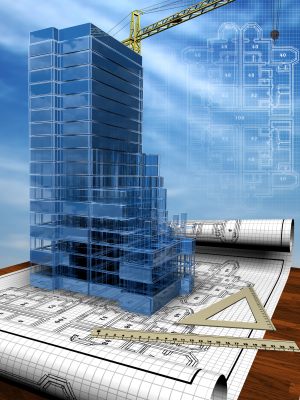 Building Information Modeling, or BIM, is the process of creating and utilizing a single, coherent 3D digital model representing a building's physical and functional characteristics from design and construction, through the entirety of its life cycle, and ending in demolition. BIM is becoming more and more widely embraced in the construction industry, and R. Baker & Son has had the opportunity to utilize BIM technology on rigging, dismantling and demolition projects on an increasingly regular basis.

Rigging equipment into existing and new buildings and moving it within limited confines can present numerous challenges. On new construction projects, BIM models can be used early on to coordinate scheduling and plot delivery paths to the smallest detail. Rigging teams can use BIM in existing facilities to visualize and create complex rigging routes through small openings and around tight corners. During one recent project, R. Baker & Son was able to utilize BIM modeling to successfully rig two large chillers through a small skylight with a mere four inches of clearance.

BIM technology is also used on demolition and dismantling projects to determine a building features, spot problems, and plan logistical details. As its popularity rises, invaluable BIM information will be available to aid contractors like R. Baker & Son with project planning and execution with ever-growing frequency.
About R. Baker & Son All Industrial Services

R. Baker & Son All Industrial Services, a Service-Disabled Veteran-Owned Small Business (SDVOSB) in business since 1935, is a premier specialized contractor operating in the United States, Canada and Puerto Rico, with over one hundred employees and an exemplary safety record (we have been directly involved in four sites that received VPP OSHA Safety Awards). R. Baker & Son is financially strong, with bonding capabilities over $10 million. Capabilities include industrial and commercial demolition, rigging, machinery- and plant-moving, dismantling, decommissioning, plant and equipment relocation, interior demolition, selective demolition, warehousing, wrecking and razing, millwright, plant reconfigurations, heavy rigging, salvage, environmental services, remediation, decontamination, abatement, and investment and asset recovery.

Demolition, wrecking and razing, rigging, millwright, plant reconfigurations, heavy rigging, Service-Disabled Veteran-Owned Small Business / SDVOSB, salvage, dismantling, decommissioning, plant and machinery moving, building demolition, riggers, environmental services, remediation, decontamination, abatement, interior demolition, investment and asset recovery.

R. Baker & Son All Industrial Services
1 Globe Street
Red Bank, NJ 07701
Phone: 732-222-3553
Fax: 732-450-0311
Full News Archive
2023
2022
2021
2020
2019
2018
2017
2016
2015
2014
2013
2012
2011
2010
2009
2008