Counting Cranes to Forecast Construction Growth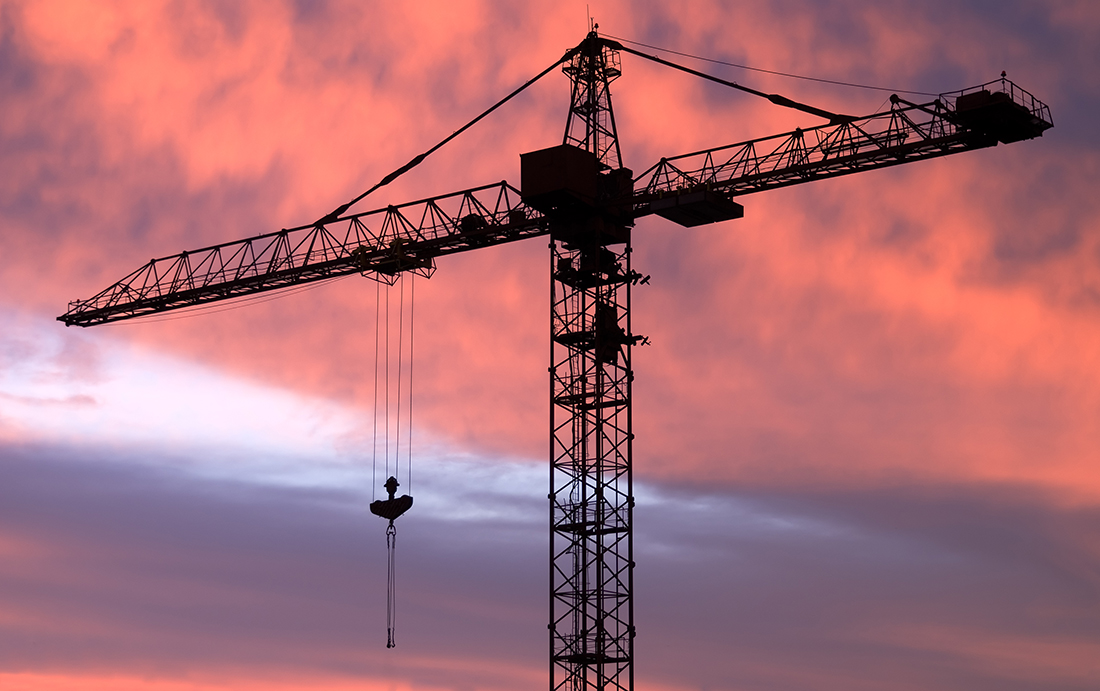 Cranes are a familiar sight in New York City and other urban areas, and people who depend on the construction industry for our livelihoods, like those of us at R. Baker & Son, tend to be particularly tuned in to just how many fixed cranes are visible in the city skyline. The more we see cranes rigging steel beams to the top of a skyscraper, or debris being rigged to the ground from a building under demolition, the better the outlook.
Rider Levett Bucknall, a construction project management and consultation firm, publishes the RLB Crane Index, a biannual report on the number of fixed cranes on construction sites in in major North American cities. There is plenty of data available that can be analyzed to measure the pace of the construction industry, but cranes that are visibly rigging materials on a worksite are tangible representatives of ongoing construction activity. By physically counting all fixed cranes in each city's skyline, in combination with other collected data, the RLB Crane Index can quantify the gathered information into a metric that is widely used across the industry as an accurate indicator of current pace. North American cities included in the RLB Crane Index are Austin, Boston, Calgary, Chicago, Denver, Hilo, Honolulu, Las Vegas, Maui, New York, Phoenix, Portland, San Francisco, San Jose, Seattle, Toronto, Tucson, Waikoloa, and Washington, DC, as well as St. Lucia in the Caribbean.
The most recent RLB Crane Index published July 2018 shows that the majority of cranes are currently being used to build new homes. Of 421 cranes in active use in North American cities, 305 (or 72 percent) are engaged in residential and mixed-use projects. In New York, cranes increased from 18 to 20, which RLB attributes to new projects coming online at a steady pace. Eleven of the NYC cranes are mixed-use developments, three are in transportation, and three are in the commercial sector. Toronto leads the market with 97 cranes, and construction activity is expected to continue to increase in that city.
About R. Baker & Son All Industrial Services
R. Baker & Son All Industrial Services, a Service-Disabled Veteran-Owned Business (SDVOB) in business since 1935, is a premier specialized contractor operating in the United States, Canada and Puerto Rico, with over one hundred employees and an exemplary safety record (we have been directly involved in four sites that received VPP OSHA Safety Awards). R. Baker & Son is financially strong, with bonding capabilities over $10 million. Capabilities include industrial and commercial demolition, rigging, machinery- and plant-moving, dismantling, decommissioning, plant and equipment relocation, interior demolition, selective demolition, warehousing, wrecking and razing, millwright, plant reconfigurations, heavy rigging, salvage, environmental services, remediation, decontamination, abatement, and investment and asset recovery.
R. Baker & Son - All Industrial Services
190 Boundary Road
Marlboro, NJ 07746
732-222-3553
Full News Archive
2023
2022
2021
2020
2019
2018
2017
2016
2015
2014
2013
2012
2011
2010
2009
2008